Our Team
CEO & Founder,
Nancy Marchese
Nancy discovered her passion in the field of Applied Behavior Analysis (ABA) in 1998, when she first began working with children and adolescents with autism in the Greater Toronto area and from across Ontario. Since then, she's had the privilege of working with hundreds of children and adolescents with Autism Spectrum Disorder.
A Board Certified Behavior Analyst (BCBA) and Clinical Psychologist, she completed her Master of Arts in Psychology with a specialization in Behavior Analysis at the University of Nevada, Reno. She is currently working on a PhD in Behavior Analysis through Endicott College, Massachusetts. Always striving for excellence and wanting the very best outcomes for children and their families, she continues to stay connected with the latest research, which she incorporates into the client's programming at Breakthrough Autism Centre.
Nancy has published research in the flagship Journal of Applied Behavior Analysis (JABA) and has presented at both provincial and international conferences. She is also the 2019 recipient of the "President's Award for Service Excellence" and the 2015 recipient of the "Excellence in the Contribution to Behavior Analysis" award both presented by the Ontario Association of Behavior Analysts (ONTABA). Nancy served as a member of the Ontario Scientific Expert Taskforce for the Treatment of Autism Spectrum Disorder (OSETT-ASD; an ONTABA taskforce) and was a contributing author of the report, Evidence-Based Practices for Individuals with ASD: Recommendations for Caregivers, Practitioners, and Policy Makers. Based on her extensive expertise and clinical experience, Nancy was appointed to serve on the ASD-Clinical Expert Committee (CEC) for what was formerly known as the Ministry of Children and Youth Services.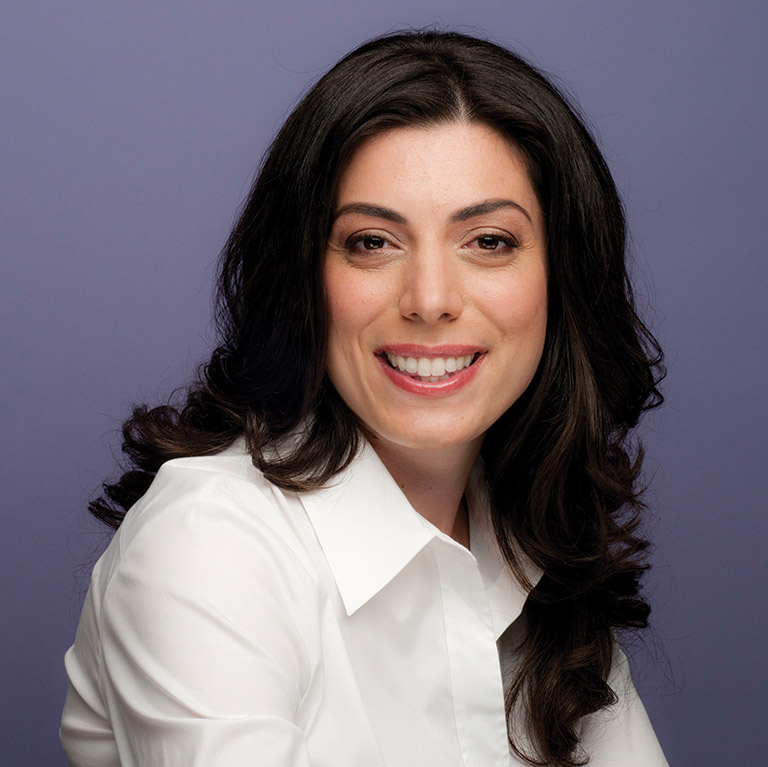 The centre has been a blessing for us and we were extremely pleased with the level of care and service that Breakthrough Autism provided. The Instructors were always happy to see our son, which in turn put a smile on our faces. Our son loved going there! I mean, who wouldn't love going to a place where all of your achievements, whether big or small, are celebrated?

Mother of a 5-year-old boy with autism.
Disclaimer: This success story is real, unsolicited, and from a former client of Breakthrough Autism.
Our Team Approach
Nancy is a collaborative leader and this is reflected throughout our work with children and families. Our highly trained staff of dedicated professionals share her passion for working with children with ASD and their families.
Each child and their family has an assigned team that includes a Supervisor and Instructor and other support personnel who are involved in every aspect of their child's treatment plan. At the end of each day, or after a session, when you pick up your child, you will be given communication notes – a recap of your child's progress and/or key events during that day. And every two to three months, a Supervisor will meet with you to discuss your child's progress. In addition, there are lots of opportunities for further communication.
We empower parents with the knowledge, strategies and tools that will enable you to have more control over your child's progress and create teachable moments on your own. You and your child are at the centre of everything we do!