Our Services
Parent & Caregiver Coaching
At Breakthrough Autism, we never lose sight of the significant role you have to play in your child's development.
Whether, you receive online or centre-based in-person coaching, our methods and goals remain the same. We'll coach you on how to develop and implement ABA teaching tools and strategies that are most appropriate for your child, as well as help you recognize the many teachable moments in your child's everyday life.
Nancy was able to really become "in tune" with our son and his abilities, making his ABA therapy fun and exciting and having her special programs work for him. Nancy has a unique capability of really listening, not only to our son's needs but also to our needs as parents. She incorporated us into the ABA therapy making things easier to understand and to carry (the training) through into day-to-day life without her here. Using her programs, we have been able to work through his tantrums, understand the reasons why he has tantrums, improve his social and play skills, teach him how to get people's attention properly and greatly improve his communication skills (he's now working on conversational skills!).

Mother of 4 year-old boy with autism
Disclaimer: This success story is real, unsolicited, and from a former client of Breakthrough Autism.
Our Approach for both In-Person and Online Coaching
Skills-Based Assessment: This is where we get to know you, the parents and caregivers, as well as your child or children. We observe, collect information (through interviews and questionnaires), and compile a profile of your child's individualized strengths and needs.
Setting Goals: This is a collaborative effort between the Breakthrough Autism Coach and the parents that will help set the goals and objectives you want to achieve through the coaching sessions – whether online or in person.
Customized Treatment Plan: Based on the goals and benchmarks, your Breakthrough Autism Coach will develop and outline a customized treatment plan for you – parents, caregivers – and your child/children. It is important to note that these treatment plans aren't static. Modifications to the treatment plan may be recommended as a result of ongoing observation, as well as feedback from the parents and caregivers themselves.
Ongoing Observation and Treatment Planning: The treatment plan and coaching sessions, whether online or in person, will be monitored by Breakthrough Autism's team of Board Certified Behaviour Analysts (BCBAs, BCaBAs) to ensure continued success and development of the plan and the sessions themselves.
Transition Planning: While Breakthrough Autism and our Online Coaching Service will always be there for parents and caregivers of children with autism, the goal of our coaching is to empower people with the skills and practices that will help families live their best lives. Transition Planning involves determining the level of mastery you and your children have achieved in each skill and practice, along with providing you with the tools and advice regarding how to maintain everything you've learned during your coaching sessions.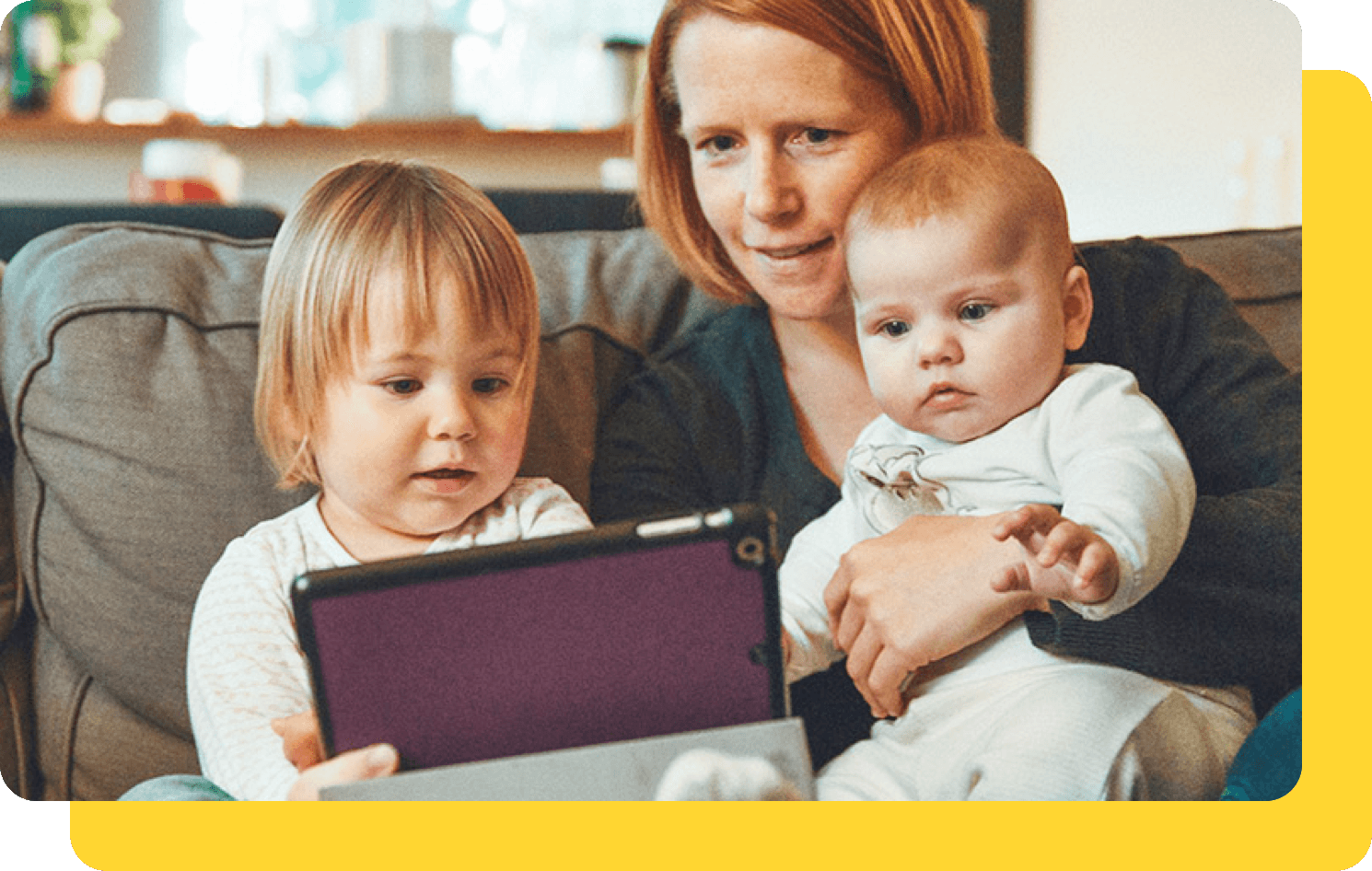 ---
Online Coaching
No matter where you are located, Breakthrough Autism's Online Coaching service empower parents and caregivers with strategies to support their child's success in real time.
Ultimately, we help you develop and customize the necessary tools, based on your child's needs, along with the confidence to focus on the goals that are most important to you and yours when it comes to living with autism.
How does it work?
Breakthrough Autism's Online Coaching service puts us right with you in your home or wherever you happen to be.
The service runs through the Breakthrough Autism Online Coaching Portal.
Parents and caregivers are granted access through a private account via computer or mobile device (a camera is required, so if your computer doesn't have that capability, a mobile device will work as well).
Why do we need to see each other? If our Online Coaches can see the challenges and celebrate the successes when and where they happen, they can help problem-solve/celebrate in real time.
In Addition, Not Instead
Online Coaching ensures Parents and Caregivers can get the support they need, when and where they need it, in real time.
It is also important to note that Breakthrough Autism's Online Coaching service has been designed to complement our Comprehensive and Focused ABA programs, not replace them.